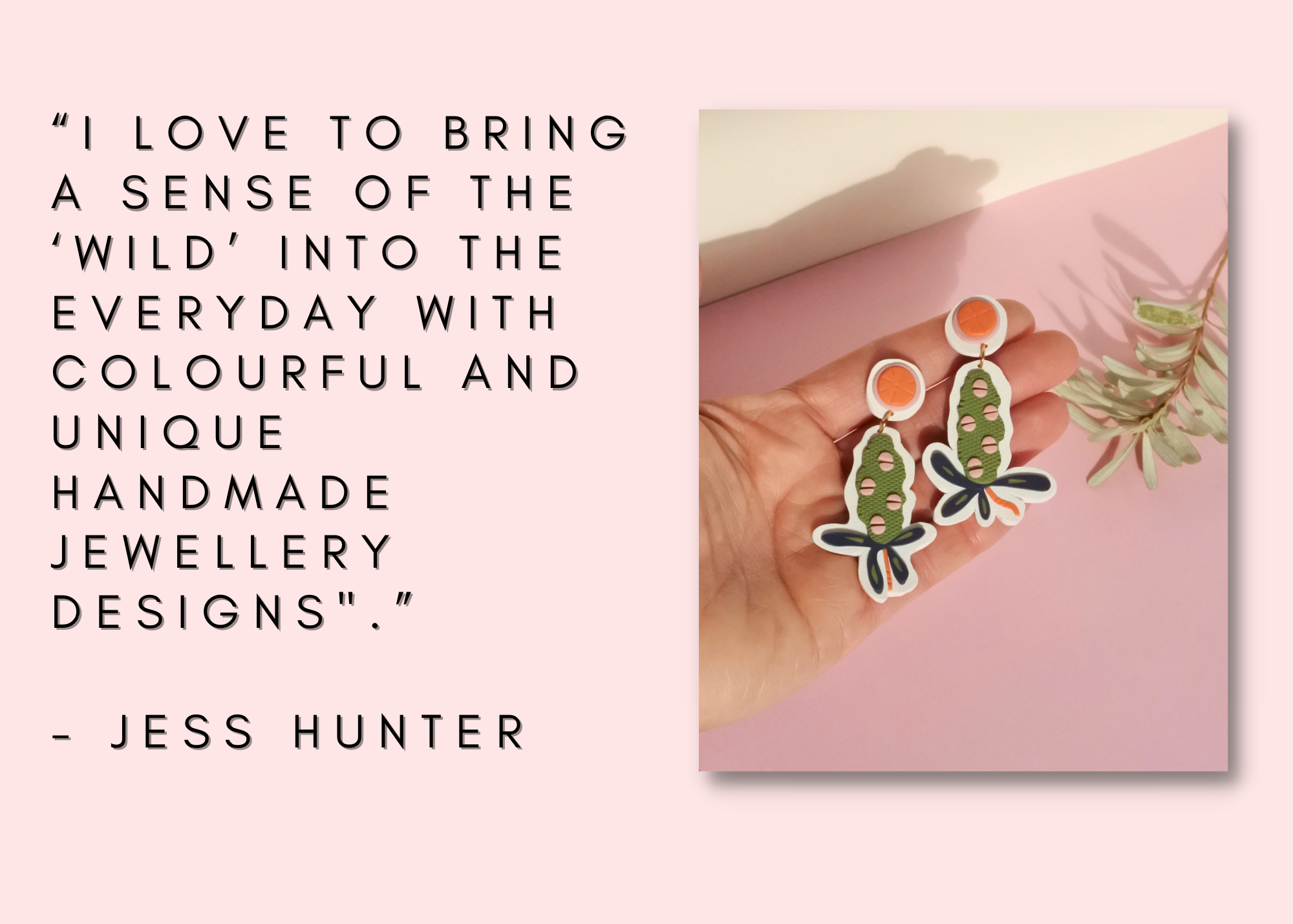 Hi there!
I'm Jess Hunter, The Owner & Creator behind The Hunters True.
I grew up surrounded by 'wild' QLD bushland and this connection to nature and the Australian landscape inspires me to find beauty in the unexpected and share it in a fun, quirky way through my original jewellery designs.
Every HuntersTrue piece is designed and handmade using polymer clay in small, limited collections at my home workshop on the Mornington Peninsula, Australia.
I begin my process by sketching and photographing inspiration and then experiment with colour palettes, pattern design & shapes to decide on the final pieces for a collection.
I create sustainably and my love of the natural world drives me to employ ethical and environmentally friendly practices. I ship plastic free and my packing is 100% recyclable!
With a vision to forge, not follow The Hunters True creates unique and original jewellery for you to wear your way!