Get the perfect fit from your new Hunters True clip on earrings !


Hi there! Thanks so much for your purchase and I hope you love your new clip ons.
Not everyone's ears are the same and I want you to be super comfortable while you're out showing off your earrings, so here's some instructions on how to adjust them if they every feel too tight or a little loose.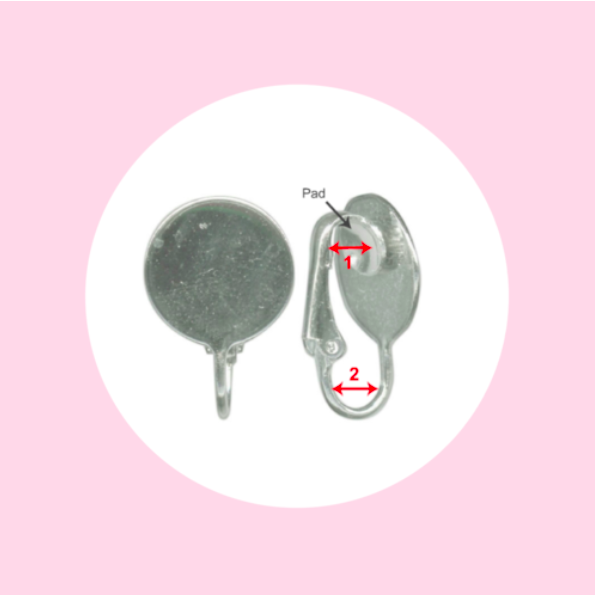 Adjust point 1, the pad which folds over towards the back of the earrings.
Feeling too loose? INCREASE tension by using your fingers or a small pair of pliers to gently open the fold, bringing the pad closer to the back of the earring.
Feeling too tight/pinchy? DECREASE tension by squeezing to narrow the gap, bringing the pad slightly away from the back of the earrings.
If adjusting the pad doesn't help enough, repeat the process at point 2 by Squeezing and narrow the U shaped gap to get a tighter fit or pry it further apart to loosen.
*These little adjustments can make a huge difference, so go little by little , and check the fit frequently.